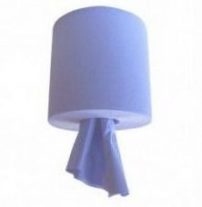 A 5 case Deal for the Trade User,
Blue Embossed Catering Wipe Centrefeed Rolls 2ply x 6 x 5 Cases = 30 Rolls.
A quality catering wipe.
2ply Embossed Wipe.
520 Big Embossed Sheets Approx Per Roll.
180 x 185mm Per Roll,
Core Diameter 60mm
Can be used in a dispenser or loose wiper roll.